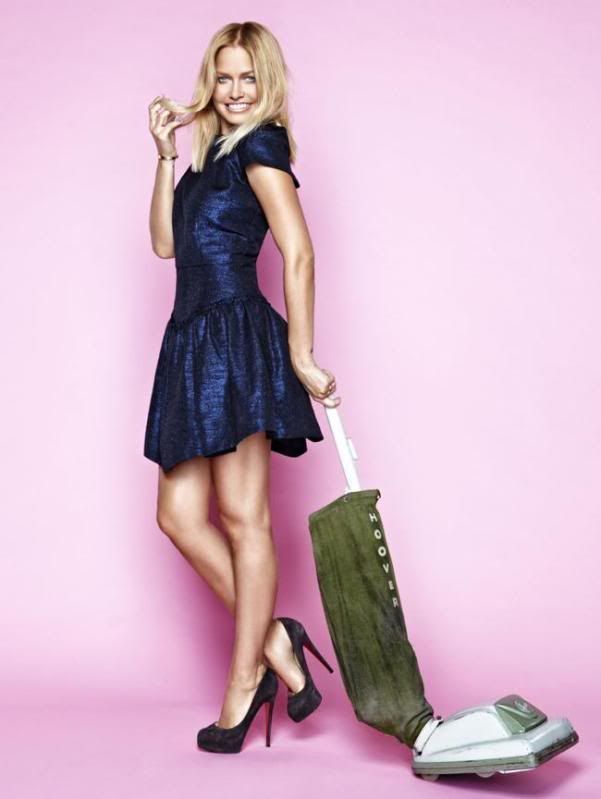 Yes, you will see her in her bathrobe. But not on the toilet.
These are among the unusual topics that come up in conversation when discussing the parameters of privacy with reality TV's aspiring new superstar.
When you are
Lara Bingle
, it's no use pretending to be coy. She is, as one of her minders assures me before we meet, "an open book". And as with any member of that peculiar breed of people famous for being famous, it's a wise approach.
Since being catapulted into the spotlight as a fresh-faced bikini babe in the ill-fated "Where the bloody hell are you?" Tourism Australia campaign, the now 24-year-old's life has been exhaustively documented.
Thanks to her high-profile romances, behind-the-wheel mayhem, broken engagement to Michael Clarke and nude photo controversies, Bingle's name has become synonymous with scandal.
Subscribing to the school of thought that you might as well join those you can't beat, the model and self-described fashion entrepreneur has decided to embrace her notoriety in the new series
Being Lara Bingle
.
The challenge for all involved lies in translating curiosity into cold, hard ratings. Though media interest in Bingle shows no signs of abating, that doesn't always equate to finding an audience to commit to a long-running series.
As everyone from Paris Hilton to Nicole Kidman can attest, the ability to make for fascinating fodder on the newsstands is no guarantee the public will actually choose to watch their movies or TV programs.
Even before it airs, many industry pundits have speculated Being Lara Bingle will bomb.
Time will tell, but Bingle remains adamant the show has been worth doing.
"I think the main thing (about reality TV) is that it's humanising people, it's getting to see the real person and that for me is a really big thing because the way I am portrayed is not necessarily correct all the time," Bingle says.
Insisting she's just a "really normal girl" living an unusually crazy life, Bingle believes that after doing some serious growing up she is ready to let the Australian public see her at her most unguarded.
"In the past, everyone's watched me grow up so it's kind of nice that I'm in a good place to do something like this. I don't have final edit and it's not scripted - it's all very real - and I think that's a nice thing."
Yet surrendering the minutiae of her life for the purposes of entertainment raises questions about what - if any - right to privacy Bingle can claim, as happened when naked photos were recently taken inside her Bondi penthouse.
"That was a massive invasion of my privacy," Bingle says. "It was behind closed doors and they must have been waiting for me because it was 6 in the morning. It's such a horrible thing to go through."
Even so, she believes the experience was helpful in that it has taught her to be more cautious. Seeing the positive in unfortunate situations is a recurring theme for Bingle, who even manages to find a silver lining in being taunted for gaining weight last year.
"To be honest it was the best thing that happened to me," she says. "I appreciated my body more and completely changed my lifestyle."
Despite the positive spin, it is obvious Bingle was devastated at being judged for the alleged sin of getting "fat".
"I really lost a lot of confidence and having to work hard to get back to where I am was really hard. I was even really embarrassed to go to the gym because then people would think I was trying to lose weight."
As for the advice she would offer to her 19-year-old self as she first stared down the camera to ask where the bloody hell everyone was, at first Bingle declares she has no regrets.
"I probably wouldn't take anything back for a second," she says. But a few moments later she concedes her career took off before she was ready.
"Sometimes I wish I'd started now and with all that I knew I would have done it a different way."
After six years in the headlines it's hard to believe Bingle will turn only 25 next month. "I feel like I've lived two lives," she says. "Or three."
So what achievements does she hope to be celebrating by her 30th birthday?
"Oh wow. I don't want to have children and get married too late so maybe in the next five to eight years I would definitely think about that. Everyone wants a happy, healthy family."
Domestic bliss and a one-woman empire. What more could a girl hope for?
Only that her debut series might prove successful enough to turn into a long-running Kardashian-style franchise.
Sharing the good, the bad and everything in between with an inquisitive yet often unforgiving public - that has always been what being Lara Bingle is all about.
- Being Lara Bingle, Channel 10, Tuesday, June 12, 8pm
Source:
Herald Sun
Published Date:
29th May 2012