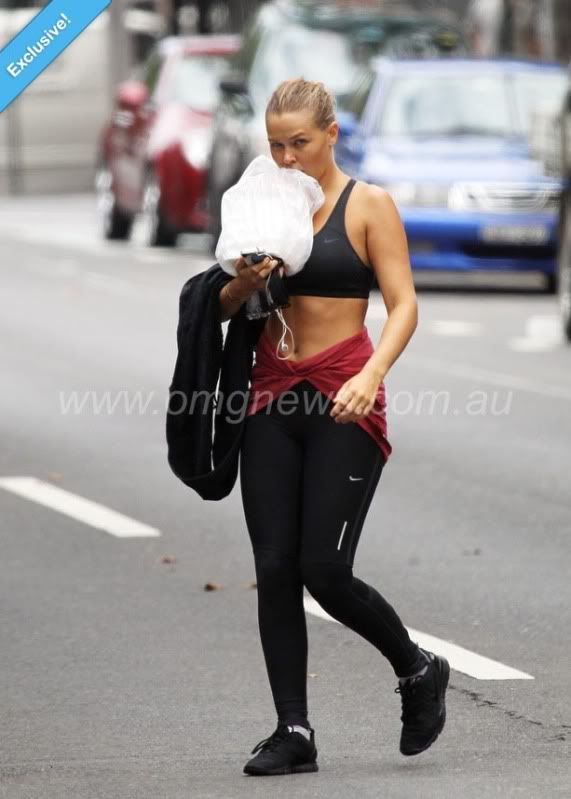 Lara Bingle
must have been famished after she finished a three hour workout at the gym because we snapped her trying to swallow a bag.
Admittedly we don't know the fat content or kilojoules of the bag but looking at Bingle's trim belly she must be eating very healthy.
We'd keep away from chewing on plastic bags though. There's no way that's as good for you as some fruit.
Source:
OMG News
Date:
27th January 2012