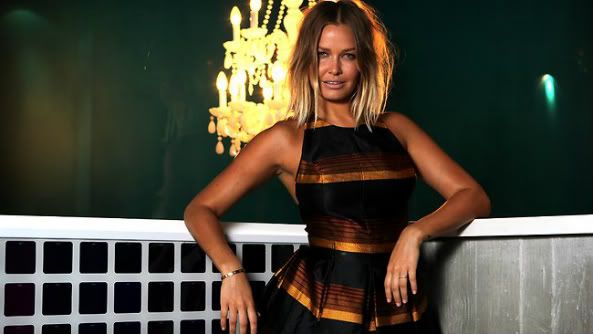 While most Australian stars strut red carpets in generic mini dresses,
Lara Bingle
is more likely to show up in a metallic tuxedo or shapeless Josh Goot shift.
She's not a slave to trends, preferring to reference modern style icons Alexa Chung and Chloe Sevigny.
"I've always loved masculine-style dressing and I love a very feminine style as well, so I try to mix both of them together then come up with my own look," she says.
While she's had the odd hiccup - such as her penchant for real fur - her choices have been daring, original and distinct. Take the black Dion Lee dress and lace eye mask she wore to Royal Randwick's spring carnival in October, or the demure burgundy Louis Vuitton skirt and black top she wore to the luxury brand's store opening this month.
And her recent weight gain (she's put on 6kg) has helped rather than hinder her popularity with young women, who have thanked her for proving it's not just stick-thin models who can wear high-fashion.
"It's been really moving, having girls contact me and say I'm the reason they've got more body confidence," Bingle says.
Source:
The Sunday Telegraph
Date:
11th December 2011