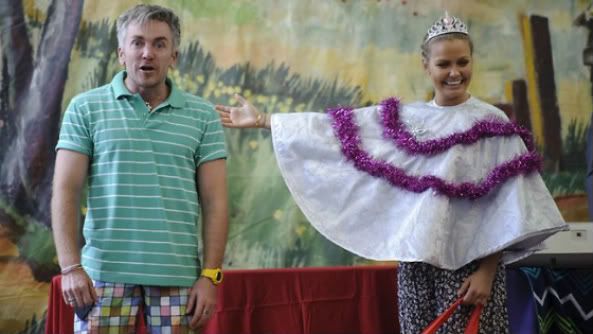 Model, budding entrepreneur and . . . Celebrity Apprentice?
Lara Bingle
took time out to film a cameo on the Channel 9 reality series recently, helping out in a kiddie-inspired challenge of creating a song to the tune of a popular nursery rhyme.
The episode, which also features Catriona Rowntree and Jono Coleman, airs tonight.
Meanwhile Bingle revealed that she's working on plans to launch a sunglasses collaboration early next year as well as a coffee table book, a blog and a fashion line with a yet-to-be-named label.
"I have definitely a whole list of things I want to achieve. There are about 30 on that list and I have ticked off about five so I have a bit still to go," Bingle said.
"I've been asked to release a fragrance in India because I spent a lot of time there when I was seeing Michael (Clarke) but I don't know. It could be something."
Source:
Adelaide Now
Date:
14th November 2011