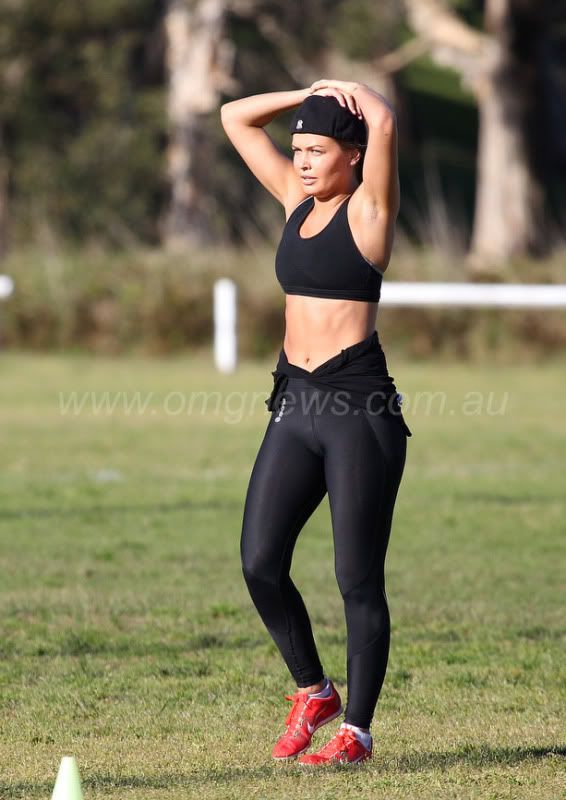 You don't get a body like
Lara Bingle
's just by sitting around eating KFC, you know. It takes damn hard work!
Ok having a few good genes help, but hell work out those genes and keep them in shape!
Bingle was out doing just that with an intense workout including some impressive sprint training.
You maybe surprised to know that Bingle's sprint technique is actually pretty good. None of the flouncy arms everywhere type of running, it was more like Olympic Cathy Freeman style.
A couple of days ago Bingle was tweeting about polishing off nearly a box of chocolate truffles.
Her tough workout banished any possibility of "truffle bum" though. Bingle still has everything in the right place.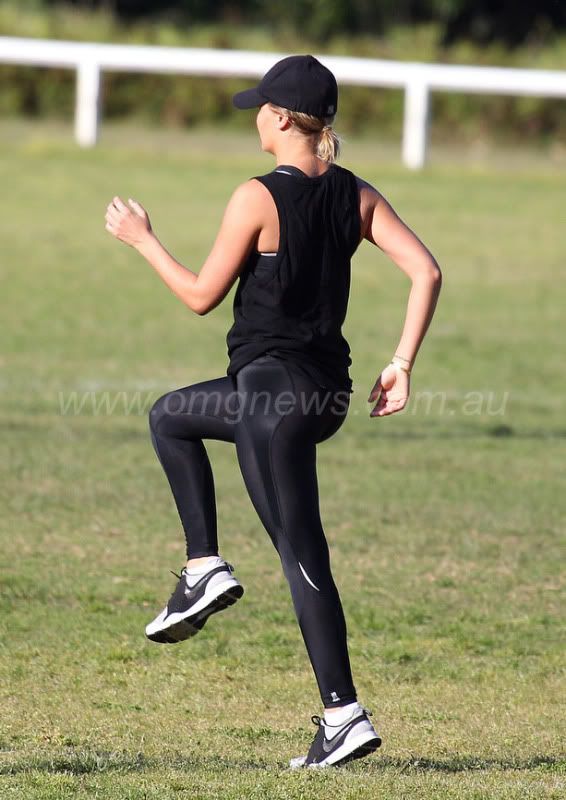 Source:
OMG News
Date:
27th August 2011