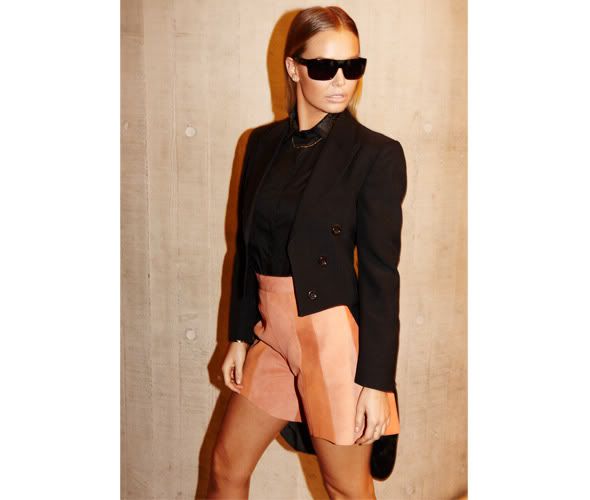 Lara Bingle
's thrilled to be climbing the fashion career ladder thanks to a new collab.
Aside from dancing and tweeting, Lara Bingle has another major hobby: fashion. She trawls blogs, lusts over Ellery jackets (and tweets about them effusively) and hangs out with high-profile stylists and designer friends.
She's approached constantly to collaborate with brands, but when sunnies label
ROC Eyewear
came knocking, she pinned down a real opportunity.
"No other celebrity in Australia has done sunglasses – everyone does swimsuits. It's a bit cliched," Lara says on the set of her luxe campaign shoot at Sydney's notorious Ivy Penthouse. "I'm always photographed in sunglasses so it's not an odd choice for me."
As the face of ROC, Lara is working on a capsule collection to come out later this year.
"I'm designing several pairs – a few basics and some fashion-oriented ones that are very on-trend," she says.
On her moodboard? "Kate Moss (obviously!), Chloe Sevigny, Erin Wasson and the Olsens – they all love sunglasses. Those girls look accessible and simple but chic at the same time."
Lara wanted her campaign, shot by renowned photographer Pierre Toussaint, to feel "glamorous but raw" and looked to fash-forward magazines Self Service and Acne Paper for inspiration.
Buy Grazia magazine on sale now for the full story.
Source:
Grazia