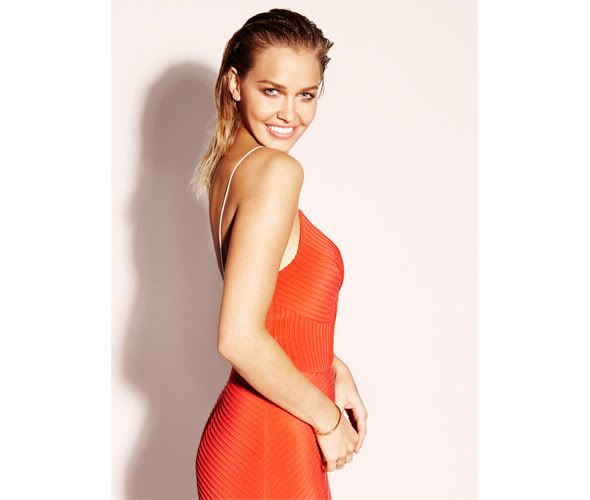 DWTS glamour girl
Lara Bingle
bares all about her newfound confidence, exciting fashion projects and why she's putting heartbreak and scandal behind her. Cameron Bayley reports.
Lara Bingle is tucking into a bacon and egg sandwich and chatting about weight loss – a combination that doesn't go together all that well for most people.
Dancing With The Stars
has become The Biggest Loser for celebrities – the perfect way to shed kilos and get a higher profile – just ask Kirstie Alley and Kelly Osbourne. But for already super-slim Lara, it's been more about getting a bit fitter.
"It's not so much losing weight, it's toning up," she says. "I really want to get more toned. It's definitely keeping me on my toes!"
For Lara, 23, the show has been more to do with changing the public perception about who she is than altering her dress size.
After her split from cricketer Michael Clarke last year she's lost her WAG tag – and she's also desperate to escape being indelibly linked to nude photo scandals, driving scandals …any kind of scandal.
"For a long time, there was so much stuff out there about my personal life – it wasn't enough about my work and what I actually do," she says, as she prepares for our shoot. "I feel blessed now to be able to show people who I am and what I'm doing. I actually do have a voice – I can speak – and I'm creating things that I love."
Accepting an invite to join DWTS is in line with the new-look Lara.
"I signed on to the show because I was in the right place. I'm doing things on my own.
"Whatever I'm going to fail at or get better at, it's all on my own.
"Without a doubt, I'm going to make more mistakes. I'm the last person to say I'm perfect – I'm not that by any means."
Buy Grazia magazine on sale now for the full story.
Source:
Grazia Magazine