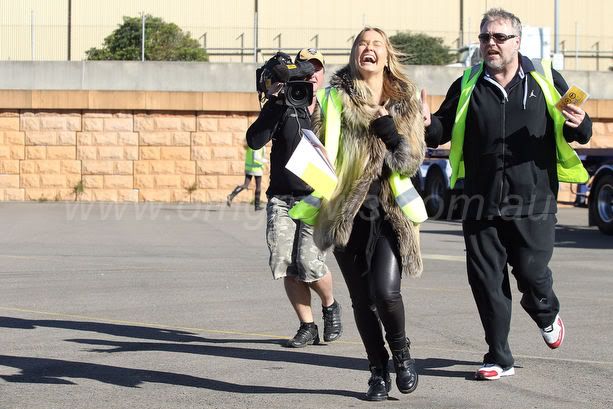 Kyle Sandilands
running style looked as though it had teammate
Lara Bingle
in stitches as he followed her on the hunt for a clue in the Kyle and Jackie O version of the Amazing Race.
Sandilands is more used to travelling by Ferrari or Bentley and it showed as he shuffled behind Bingle working up a sweat.
Despite this, the twosome seemed to be having alot of fun before Sandilands fell over and crooked his knee and had to pull out of the race.
The motormouth radio man had been in fine form before his accident, giving a homeless man outside Woolloomooloo Wharf some spare cash (one for the cameras Kyle?) and twirled Bingle around a la
Dancing With The Stars
in between cigarette breaks.
Shame it had to end all too soon.
Source:
OMG News
Date: 9th June 2011