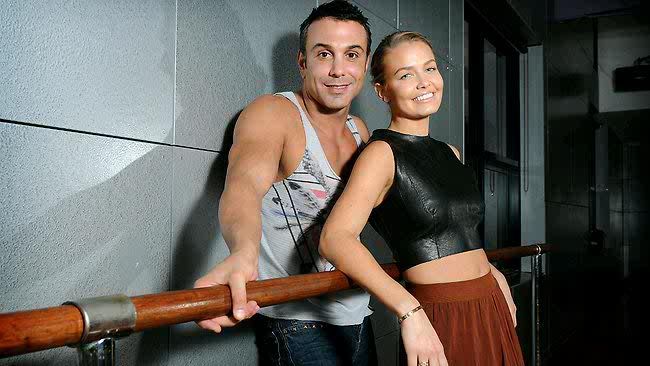 Lara Bingle
is in a great place after a tough two years in the public spotlight, during which her father, Graham, died and she broke up with Australian cricket captain Michael Clarke.
It is a wiser Bingle who is the star attraction on tonight's
Dancing with the Stars
.
"Things just happen in life," she said.
"Everything is a learning experience for me. I'm 23 and I'm going to make more mistakes. It has been tough, but I'm not going to complain. I'm in a great position now.
"I feel the things that have happened, like with my dad, I have got this kind of strength to continue and do things like this."
Bingle has learnt to accept the attention she receives. She sees the show as something she is doing for herself.
"If I'm going to stuff up I can't blame it on anyone else," she said.
Dancing With The Stars premieres on Channel 7 tonight at 6.30pm.
Source:
Herald Sun
Date:
8th May 2011