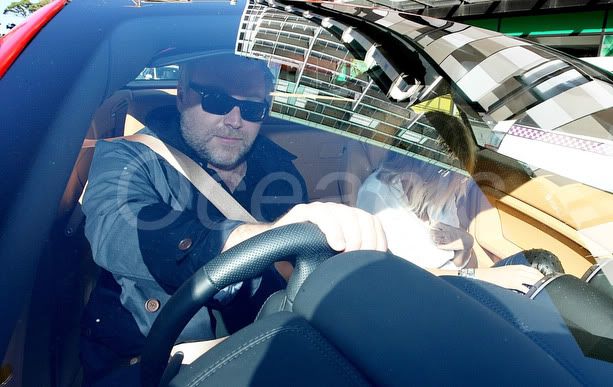 For some very strange reason
Lara Bingle
was a bit camera shy when we snapped her leaving with
Kyle Sandilands
in his Ferrari after having been interviewed by him and Jackie O earlier.
The Ferrari treatment was a bit better than how Bingle started the day, taking a humble taxi to the studio for the interview.
Bingle isn't one to hang around in the cheap seats for very long though and Kyle was soon chauffeuring her in the style she wants to be accustomed to.
After Kyle's easy going interview with her maybe she doesn't want to start a rumour that they're becoming more than just friends. Don't worry about starting rumours Lara, that's what we're here for!
Bingle caught up with her manager Titus Day and noticeable flicked through what was suspiciously like a
Dancing With The Stars
contract.
Update:
We later snapped
Lara Bingle
leaving Fratelli Paradiso in Potts Point, with manager
Titus Day
.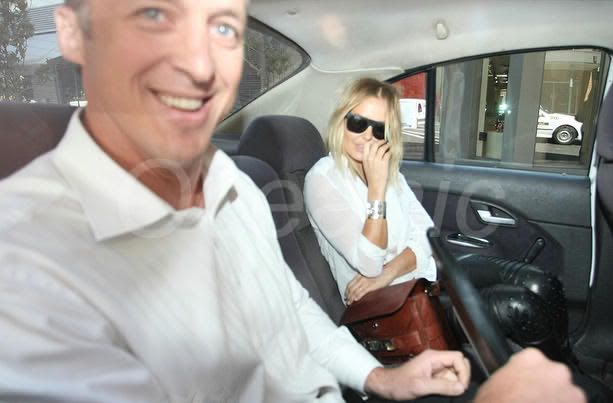 Earlier Bingle was seen playing around with her
Dancing With The Stars
contract earlier in the day, pen in hand ready to write 'Love Lara X' where it says signature.
Source:
OMG News
Date:
24th March 2011