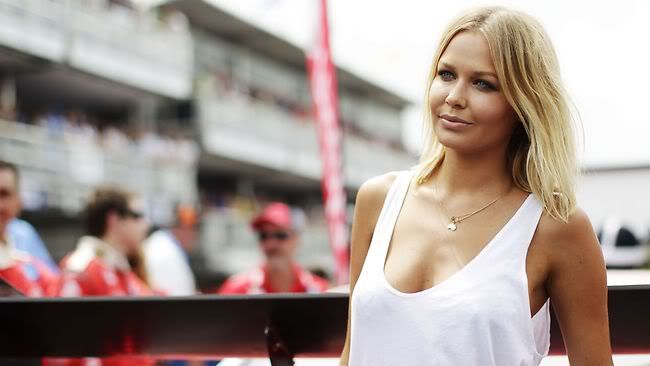 Lara Bingle
and swimwear label
Speedo
are now said to have parted ways.
But it wasn't until last night the company reportedly told Bingle her contract, rumoured to be $250,000, was over. Speaking to The Sunday Telegraph at the V8 Supercar races yesterday, Bingle, 23, said she was hurt and surprised Speedo had replaced her with Finch.
She said the company had refused to respond to her calls during the week.
"I wish Speedo all the best. It's a great Aussie brand that I was fortunate to be associated with for so long," she said.
"I've got lots of exciting opportunities awaiting. I'm really excited about the future."
"It's been a good relationship. It's just time to move on now," Speedo marketing manager Tiffany Scott said.
But it seems Speedo has told a different story to Bingle's manager
Titus Day
, who last night received a email from Ms Scott saying Bingle would remain with the brand.
"As far as we are concerned, we still have an agreement with Speedo" Day said. He was told by Ms Scott that the contract was in fact not over, but that Bingle would now share duties with Finch.
Source:
The Sunday Telegraph
Date:
5th December 2010