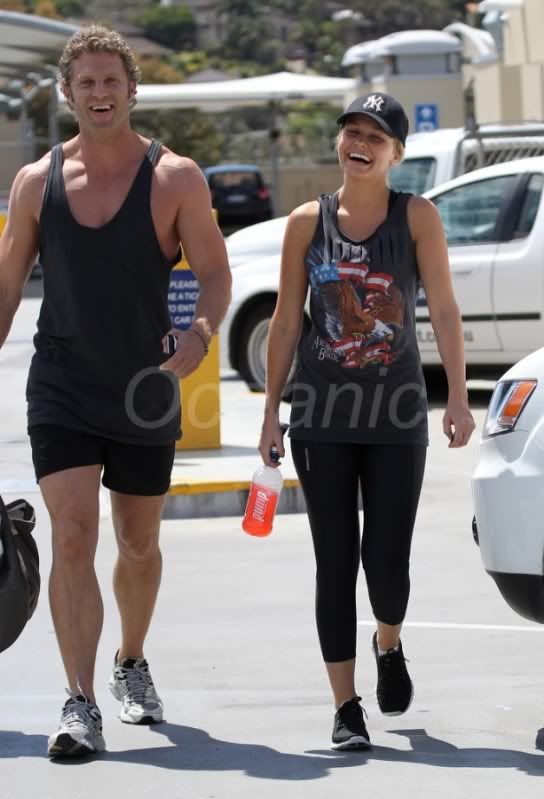 Lara Bingle
and new best buddy, interior designer
Jason Sullivan
, have a good laugh about something after their workout today.
Our guess is they were laughing about the Daily Telegraph story romantically linking Lara with
Kyle Sandilands
.
Must have been a slow news day on the SydConf desk.
Poor old Kyle rubbished the story on his radio show, describing himself as a "beanbag"!
So we've had the Sydney Morning Herald calling Russell Crowe a "couch potato" the other day and now Kyle calling himself a beanbag. Who will the chubby radar detect next?
Anyway, here are some nice pics of Lara and the non beanbag/couch potato looking Jason having a little kiss and Jason having a quick peak at Lara's gluteal muscles.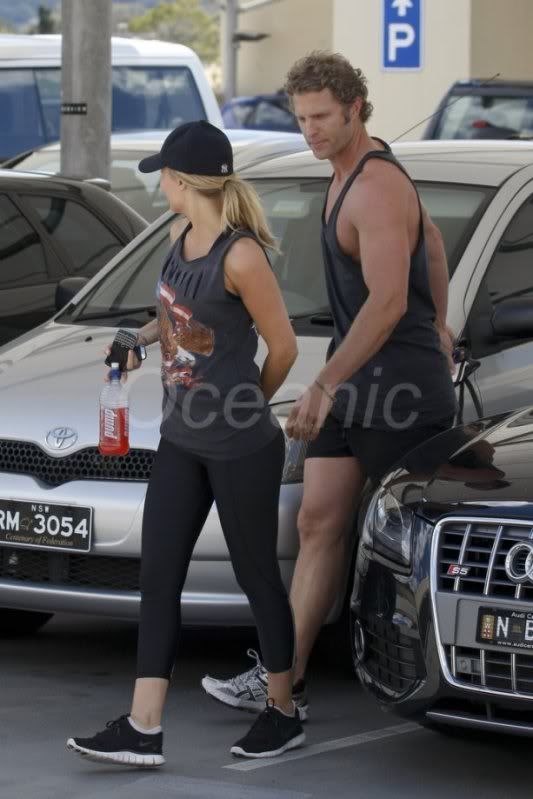 Source:
OMG News
Date:
15th October 2010